GUESS WHO JUST BOUGHT THIS IPHONE CASE
ME, THAT'S WHO!!
Our shop retails Gecco x Mamegyorai Life Maniacs/ Jacket for iPhone5 Silent Hill 2: Bubble Head Nurse (Anime Toy) Gecco Silent Hill 2 355993 on the Web.
You can buy the Pyramid Head one on this website, too. I just really wanted to share this with other people who wanted to buy the iPhone 5 cases but don't live in Japan (Mamegyorai's website only caters to Japanese residents for now so if you wanna buy it from them and live in another country you're out of luck).
I think technically you pay to preorder or reserve a copy but hey, I think it still counts (I was able to order it like you would anything else). I'll post details on the order as I get em so I can say for sure if it's a preorder, purchase, or reservation (the site isn't entirely clear on that one).
Oh btw I totally chatted with Masahiro Ito on twitter past night nbd
Silent Hill Revelations 3D movie poster revealed?
I just found this on http://www.moviepostershop.com/the-girl-with-the-dragon-tattoo-movie-poster-2011/EB70504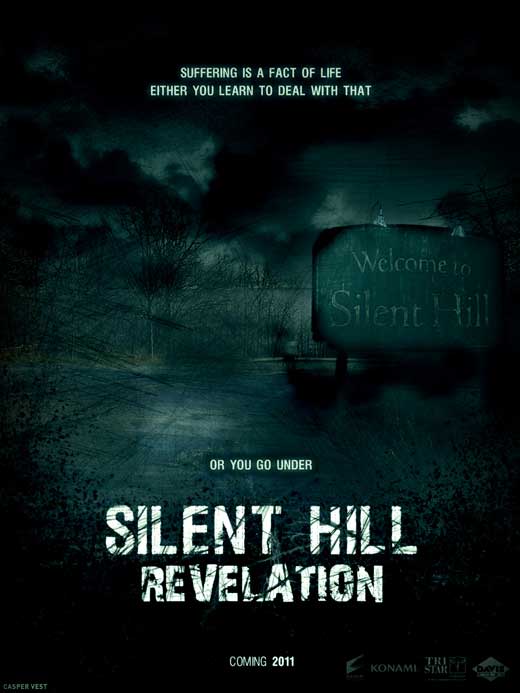 No idea if this is real or not, but it's available for purchase on the interwebs. 
Fans may now go crazy.